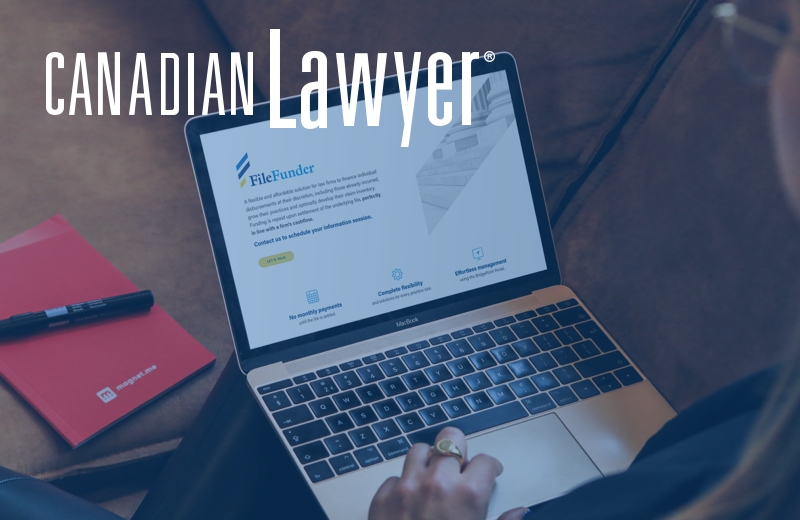 Contingency fee work especially challenging in current environment
May 3, 2021
Law firms that do contingency fee work are untraditional businesses that have always struggled to make traditional business financing options work.
"The common refrain we hear from lawyers across the country is that banks just don't understand their business" says Stephen Pauwels, co-founder of BridgePoint Financial. "As a former banker myself, I know why they feel that way. Financing for contingency practices requires outside-the-box thinking, and banks are notoriously unimaginative. It's just not a good fit."
These firms go up against massive insurance companies who have unlimited financial resources. By comparison, he says even though contingency firms are up for the challenge, the financial burden can weigh heavily.
"We're trying to provide them with the funding tools to help even the odds," Pauwels says.
While bank debt and partners' capital have historically sufficed, the market has shifted to a more challenging environment, especially for personal injury firms. They are on the hook for court fees and the experts required to build cases, while waiting longer for resolution, and often settling for less than the historical norm.
The pandemic isn't the root cause of the problems most firms are facing, Pauwels notes, but "it's more the straw that broke the camel's back." It has compounded matters by extending the average time frame to settle cases, while the lockdown has decreased the number of new cases over the past year, "which will impact fee revenues for years to come."
"There's no other business out there that requires a professional service provider to wait years to get paid for their work, and that's only if the underlying case is successful," Pauwels says. "We have created a new financing alternative to help them manage the current situation."
All Blog Posts