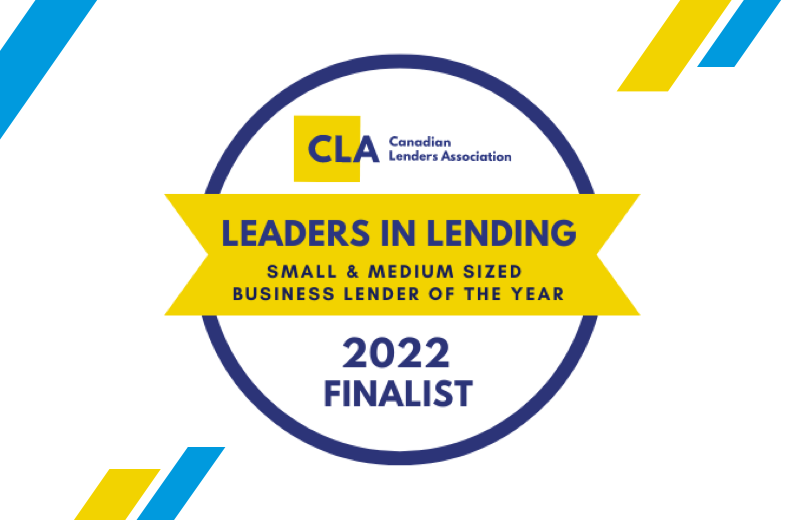 As a valued member of the CLA, we are proud to be nominated for the SMB Leader in Lending Award.
March 31, 2022
The Canadian Lenders Association (CLA) supports the growth of bank and non-bank companies that are in the business of lending. They represent and advocate for over 250 companies across Canada that participate in the SMB, BNPL, unsecured consumer, home improvement, automotive, and mortgage sectors. CLA members effectively and responsibly use innovative underwriting technology and business practices to address the financial needs of Canadians.

"The CLA's Leaders in Lending Awards, presented by BMO is an opportunity to recognize the world-class achievements of Canadian companies and executives committed to innovation and leadership in 2022," says Gary Schwartz, CLA President.
BridgePoint acts in accordance with the CLA as we work to advance the growth of all aspects of Canada's lending ecosystem including policy, advocacy, standards, innovation, and the adherence to
and promotion of best practices as well as commitment to safe and ethical lending standards. The nomination was made on the basis of being a world-class pioneer and leader in our respective industry.
"We are proud to be named as a finalist for a Leader in Lending Award by the Canadian Lenders Association. This recognition reflects our innovation in the legal lending sector and our drive to continually develop and champion products that fill a vital access to justice gap for individuals and law firms alike," says John Rossos, Principal and Co-founder at BridgePoint.
We look forward to the results and celebrate the success of all members of the CLA.
All Blog Posts